HAKARA JOURNAL ON ART & PERFORMANCE
Since there is no consensus on what theatre direction is, how to define it, what is extraneous to it or what is not, this paper is a meditation on my process of directing for stage. What is the location of dramatic text, what is the meaning of rehearsals, how do actors prepare, how to build a performance site, how to keep audience close, but mostly, how to think in the dark.
UNIVERSITY OF EXETER, U.K.
This essay explores the idea of performapedia to mobilize consolidated performative moments to better access areas of experience that remain relatively opaque within traditional social and critical theory. Co-authored with Shaunak Sen
https://audienceexperience.wordpress.com/2016/01/26/performapedia-audience-as-performer-identities-roles-and-experience-as-archive/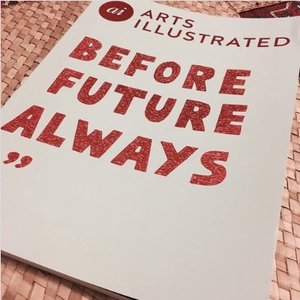 ARTS ILLUSTRATED MAGAZINE
Three disparate fictional characters – Angelus Novus, Data Neolithic and Karma-Sakshi – engage in a dialogue on time and art, looking at the aesthetics that shape the context, the nuances that flit across an unreliable landscape and the energies that populate this world of time and its insoluble contradictions. Co-authored with Tushar Joag, John Xaviers, & Arnika Ahldag
PERFORMANCE STUDIES International, HAMBURG, GERMANY
This paper lays the topographical measure of contemporary workplace over psychological spreads - of artistic practice immersed, employed and waged, a residency-of-sorts in the largest contemporary place of work. Co-authored with Arnika Ahldag